International Workshop on
Capacity building and Education Outreach in
Advanced Geospatial Technologies and Land Management
Special Session on
BIM Technologies in Urban land management and development using
Remote Sensing, Photogrammetry and Laser Scanning data: Managerial, engineering and educational aspects
10-11 December, 2019
Land Management Training Center, Dhulikhel, Nepal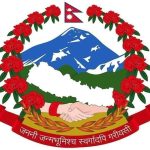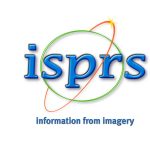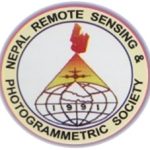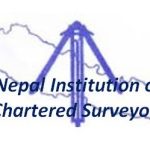 Dear Colleagues and Geospatial enthusiasts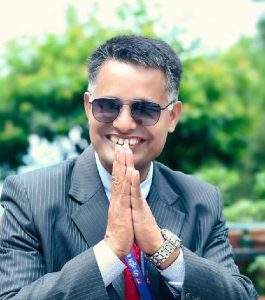 On behalf of organizing committee, I take great pride in welcoming all of you to attend this two-day International Event on December 10- 11, 2019 organized by Land Management Training Center in collaboration with International Society for Remote Sensing and Photogrammetry (TC V / WG 7 and TC IV / WG 6), Nepal Remote Sensing and Photogrammetric Society and Nepal Institution of Chartered Surveyors in Dhulikhel, a naturally majestic city of Nepal rich in ancient traditions and culture.
Geospatial domain has the characteristics of rapid development and adoption of newer technologies. This calls for a challenging task of harnessing recent scientific advances across multiple fields of education and research; then accelerate and guide evolution of geospatial technology. To ensure this, this workshop incorporates a wide spectrum of themes and, will provide a perfect global networking platform as it brings together renowned professionals from all over the world. The primary goal of this workshop is to cater exchange of recent research achievements and break-through ideas on cutting edge geospatial technologies and latest trends in geospatial education amongst multi-disciplinary group of attendees. This international workshop also aims to flourish collaborative relationship among national/international institutions, academicians and professionals for mutual benefit through knowledge sharing and technology transfer.
I believe especially our international participants will enjoy the scenic beauty of naturally enriched mountains during your stay in Nepal. I sincerely invite you to join us to make this workshop a fruitful and memorable event.
I am looking forward to meeting you all soon!
Warmest regards,
Ganesh Prasad Bhatta
(Executive Director, LMTC)
Chair, Organizing Committee
Distinguished Speakers of the Opening Session
Call for Paper
This workshop opens call for paper under the following six themes and a special session. Authors are requested to specify related themes during their submission.
Instructions for Authors
Accepted papers will be published in ISPRS Annals or Archives depending upon the submission.
Abstract Submission for Non-Peer Review Paper
Please follow ISPRS Guidelines here and Appendix 4 while submitting your manuscript.
Date for Abstract Call: 1st August 2019
Deadline for Submission: 15th September 2019
Extended Deadline for Submission: 30th September 2019 Submission Closed
Notice of Acceptance: 15th October 2019 23rd October 2019
Deadline for Full Paper Submission: 30th October, 2019 5th November 2019
Final Paper will be published in the ISPRS Archives here
Full Paper Submission for double Blind Review
Please follow ISPRS Guidelines here and Appendix 4 while submitting your manuscript.
Date for Paper Call: 1st August 2019
Deadline for first draft Submission: 15th September 2019
Extended Deadline for first draft Submission: 30th September 2019 Submission Closed
Notice of Acceptance: 15th October 2019 23rd October 2019
Deadline for Final Paper Submission: 30th October 2019 5th November 2019
Final Paper will be published in the ISPRS Annals here
Paper/Abstract Submission Has Been Closed
Event Schedule
The detailed schedule of the event will be published later. Different slots for the event will be as follows:
Day
08:00- 09:00
09:00- 10:30
10:30- 11:00
11:00- 13:00
13:00- 14:00
14:00- 15:30
15:30- 16:00
16:00- 17:30
17:30 – onward
Day I
Registration and Breakfast
Opening Session
Tea Break
Plenary Session
Lunch Break
Technical Session I & II
Tea Break
Technical Session III & IV
Social Evening
Day II
Breakfast
Special Session on National Land Use Plan for Nepal
Tea Break
Technical Session V & VI
Lunch Break
Technical Session VII & VIII
Closing and Hi- tea
Land Management Training Center
Dhulikhel, Kavrepalanchowk, Nepal
Phone: Phone: +977-011- 415055 / 51
Email: lupworkshop2023@gmail.com, info@lmtc.gov.np